---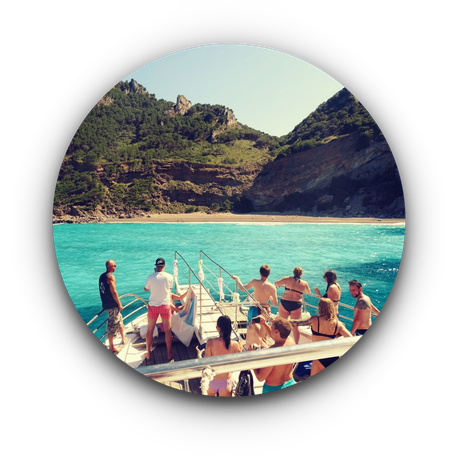 All drinks and fruits are included! 
We have 3 different kinds of beer, shandy, 4 different kinds of sparkling wine, sangria, Aperole Spritz and all soft drinks like cola, fanta, sprite, water and juices.
For refreshment we have honeydew melons, watermelons and pineapples. All this is included, which means you can drink and snack as much as you like.
We are 3 - 3.5 hours on the sea and make a total of 2 bathing stops with you at the most beautiful bays of the north-east coast. You are welcome to bring your air mattresses and snorkelling equipment. Our captain will take us along high cliffs, split rocks and small caves where the mountain goats are also on the move. We have a live DJ at the start. During the whole tour we will take photos, which we will look at together with you later in the evening in the bar Skau.
You will find the photos afterwards on our Facebook page. Please be patient with us if this may take a little longer from time to time.
---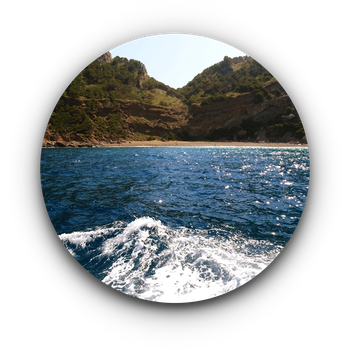 Playa Alcanada is a small stretch of beach in a villa town in Alcúdia. It is known for the small island Isla de Alcanada with the small lighthouse Faro de Alcanada. One of the popular postcard motifs!
Platja des Coll Baix (the low pass) is a pebble beach about 220m long and 50m wide. It is located in a completely natural environment. Framed by steep rock faces in the middle of a lonely bay. 
A real little insider tip!
The itinerary is subject to change due to weather conditions.
---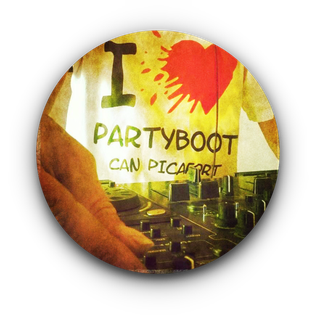 The tour starts with chilled out deephouse music, matching the bays we'll be heading to with you, to bring out an awesome feeling. 
As time goes on, the party heats up and we jump over to the current charts/mainstream! 
We often have different DJs as guests, including Mallorcan DJs who like to mix in a bit of local style.
---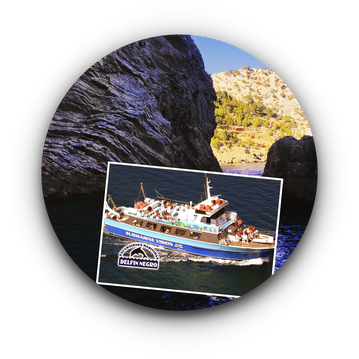 Modern engines, navigation systems and safety equipment ensure safety and speed. The Delfin Negro has sun and shade decks. There is a diving bridge at the bow and a small water slide at the stern. There are 2 framed glass floor windows where you can look down into the sea up to 10m.
For our Aquafun Tour, we redecorate for you with some accessories to enhance the atmosphere. We make room for a dance floor and install our DJ equipment. Drinks are chilled and a large fruit tray is prepared. 
We are ready for the next tour!
---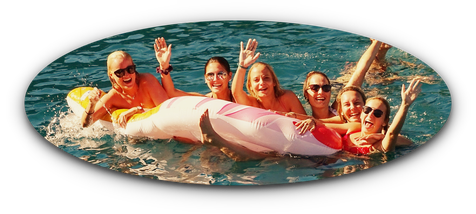 The marina Club Nautico Can Picafort has about 470 boat moorings. There are a lot of beautiful boats and yachts to look at. 
We meet directly at the entrance of the harbour, at the ticket booth of the Delfin Negro. You can also just click on the link below and see it on the map. We look forward to seeing you!
---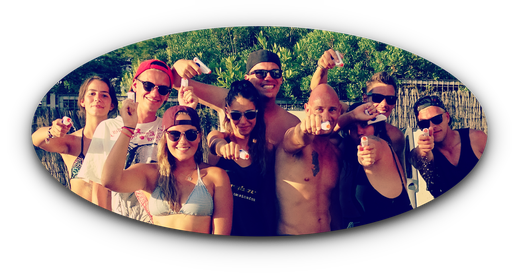 We, the crew, are mostly students who just love the sun, the sea and working with tourists!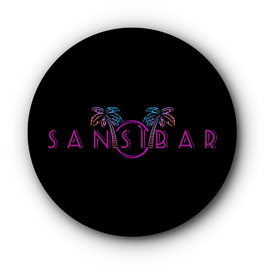 Our club is the Nightclub Skau Can Picafort! There we have our aftershow party after every tour and look at the photos of the tour together.
---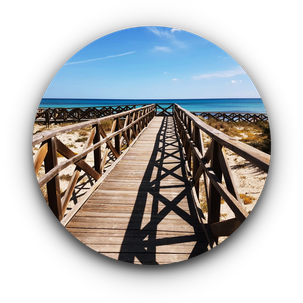 We are on the north-east coast of the wonderful island of Mallorca. Can Picafort has a lot to offer. A beautiful long sandy beach, many varied bars on the promenade, restaurants and much more.
We have 2 nightclubs directly in the village, some shisha bars, a wonderful long promenade, small markets at the weekend and much more... 
You can walk the 13km long sandy beach from Can Picafort to Alcúdia.